Come to the Suzanne Reeves Library or the Broadway LIbrary and access online genealogy databases using Ancestry library edition. Search through millions of census, immigration, military and vital records easily with inputting your family names. Birth, Marriage and Death records are included. You can print information or save to a flash drive. This database can only be used in the library.
Begin searching your family tree today!
The Friends of the Library is currently accepting donations of gently used books published between 2012 and 2015 for the Everyday Book Sale. There are lots of titles to choose from on the two carts near the front desk and 24 shelves by the Spanish books. Hardbacks are just $2.00 and softcovers are $1.00. Thank you for helping the Friends of the Library raise funds for the library.
A receipt can be given for tax purposes for your book donations.It is difficult to sell textbooks, encyclopedias, and reader's condensed books so we ask that these not be donated to the library.
Library Calendar of Events
Give a Gift that Keeps on Giving
Honorariums
If you have someone on a gift list and have no clue what to buy them. Consider donating funds to buy a book in their honor. A plaque will be placed in the front of the book with the name of the recipient and the giver. This is a wonderful way to remember someone and give a gift that others can share. A donation of $20.00 dollars will allow the library to purchase a fiction book and $30.00 will purchase a nonfiction book.
Memorials
Memorials can also be made for loved ones who have recently died. The plaque will honor the loved one and state the name of the giver. The subject of the book can be tailored to the interests of the loved one. Please make your check out to the Lee County Library and provide the information for the plaque.
Contact the library for more information at 919-718-4665.
Lee Readers meets on the third Tuesday of each month at 6:30 pm at the Suzanne Reeves Library at 107 Hawkins Ave. in Sanford, N.C. The book Refund by Karen E. Bender will be the next book to be discussed.
An additional 1,000 e-books have been added to this collection.
At least ten NC publishers are part of this launch project. Many eBooks written by NC authors are available. The books will have MARC records and be part of our catalog. For best results, users will need the latest version of Google Chrome or Safari. Chrome and Safari are available as free downloads. Users of other browsers are able to access the collection but may experience technical issues.

Access via the BiblioBoard Library App
The BiblioBoard Library app is available for iPad®, Kindle Fire HD®, Nexus tablets® and Galaxy Tab® (4.0+) mobile devices.
Step 1: Visit the BiblioBoard website using the NC LIVE link above.
Step 2: Click on the yellow "tablet" link in the upper-right corner.
Step 3: Create your own user account.
Step 4: Download the appropriate app and login using the account information created in step 3.
Steel Kiss by Jeffrey Deaver. Grand Central Publishing, 2016. 496 pages, $28.00
Bestselling author Deaver has a new entry in the Lincoln Rhyme series and fans will not be disappointed with the character development, plot twists and action flow. Amelia Sachs is back pursuing a serial killer. She has followed him through a Brooklyn store when an escalator malfunctions. The stairs give way, with a man getting caught in the gears. Sachs stops her pursuit of the suspect to help the victim. She and famed forensic detective Lincoln Rhyme soon learn, however, that the incident may not have been an accident at all, but the first in a series of deliberate attacks. The duo find themselves up against one of their most formidable killers ever - a murderer who turns common products into weapons that can kill. As the body count threatens to grow, Sachs and Rhyme are fighting time to unmask his identity--and discover his mission--before more people die. This novel is a page turner from start to finish.
Jeffrey Deaver is a NC author who has honed his writing craft and has had many bestsellers in huis career.
Gardening Program May 11, 2016 2-3 pm Library Auditorium
NC History Quiz Bowl May 17, 2016 7:00 pm
NC History Quiz Bowl
Please join us at the First Presbyterian Church
(Next door to the Main Library)
Tuesday, May 17th, 7- 9 pm
Sponsored by the Friends of the Library
Call Debbie to be a contestant at 919-718-4665
Presented by
The Lee County Library,
the Fayetteville Area Transportation Museum,
and the Museum of the Cape Fear
What is New @ the Library
Lee County Library can now accept Mastercard, Visa and Discover card payments for fines and fees for a small convenience fee. A charge card can be used for a convenience fee of $1.95 and a debit card can be used for a convenience fee of $1.00. Patrons can pay online from home or at the desk at the Sanford location. Click here to pay online!
FaxScan24 allows patrons to use their credit card to send a fax or scan a document to their personal email. Patrons can buy a two page fax card for $2.75 at the front desk.
Lee County Board of Commissioners have voted for an ordinance banning smoking on all county property. For patrons visiting the library this means no smoking on the grass or in the parking lot. Patrons can smoke on the sidewalk by Hawkins Avenue. Signs will be posted. There is a $50 fine that can be imposed for violations.
Please call the library to register your group for a demonstration at 919-718-4665 Ext. 5489. There will be a PowerPoint about the history and uses of 3D printing and a demonstration of making a 3D object with the machine.
With NCknows, you can connect to a librarian through your computer at any time. By typing messages back and forth, we will be able to give you answers, articles and more. It's easy and safe. Ask NCKNows is open 24/7 except for Sat/Sun midnight-8am and most of the public and university libraries in the State of N.C. participate.
Welcome to the Lee County Library!
The Lee County Library operates two libraries, with the main collection at the Suzanne Reeves Library, located in downtown Sanford at 107 Hawkins Avenue, near its intersection with Carthage Street. The one-story brick building is just three blocks east of U.S. 421 located on on U.S. 15-501 Business, which is Hawkins Avenue. Free parking is available. Call us at 919-718-4665.
A branch library is located at 206 South Main Street in Broadway, N.C. The library catalog is now online and can be accessed at home. Patrons can search for books, review their account and place holds at home. The main library building at 107 Hawkins Avenue and the Broadway Library provide wireless access (Wi-Fi hotspot) to the Internet. This service is only available during business hours. Books in spanish, dual language children's books and adult literacy materials are available for checkout at the Main Library. We provide books, DVDs, a public computer lab, and a wealth of online research resourcess to both help inform and entertain library patrons. Call the Broadway branch at 919 258-6513
The mission of the Lee County Library is to encourage exploration of new ideas, support educational core curriculum initiatives and early childhood literacy; enhance the economic vitality of the region through workforce development, strengthen the community and enrich the quality of life for all by providing cultural, technological, and informational programming and materials.
New Titles At the Library
April New Titles List
Fiction
The 14th Colony – Steve Berry
Brush of Wings – Karen Kingsbury
A Dream of Miracles – Ruth Reid
Fool Me Once – Harlan Coben
Miller's Valley – Anna Quindlen
Miss Julia Inherits a Mess – Ann Ross
The Nest – Cynthia Sweeney
Predator: A Crossbow Novel – Wilbur Smith
The Summer before the War – Helen Simonson
The Taxidermist's Daughter – Kate Mosse
Treachery at Lancaster Gate – Anne Perry
What We Find – Robyn Carr
Nonfiction
Becoming Grandma – Lesley Stahl
Dimestore – Lee Smith
The Invisibles: The Untold Story of African American Slaves in the White House – Jesse J. Holland
The Legends Club: Dean Smith, Mike Krzyzewski, Jim Valvano – John Feinstein
The Long Hello: Memory, My Mother, and Me – Cathie Borrie
Married and Still Loving It – Gary Chapman
No Dream Is Too High – Buzz Aldrin
Orchestra of Exiles – Josh Aronson
A Passion for Leadership – Robert M. Gates
Playing to the Edge – Michael V. Hayden
Preparing for Baby – Nihara K. Choudhri
What I Told My Daughter – Nina Tassler
Juvenile Fiction:
When Andy Met Sandy – Tomie de Paolo
Andy and Sandy's Anything Adventure – Tomie de Paolo
Angelina and the Flower Garden – Lana Jacobs
Peppa Pig and the Great Vacation – Neville Astley
Among a Thousand Fireflies – Helen Frost
The War That Saved My Life – Kimberly Brubaker Bradley
The Return: Disney Land (Book One) – Ridley Pearson
Juvenile Non-fiction:
Brands We Know: Series includes Lego, Nike, Target, Coke, McDonalds, Hershey, Kelloggs, Apple,
Crayola, and Disney – Sara Green
Spanish to English Computer Interactive Books (AV2) – 6 titles: Los Pollos, Los Salmones, Sin Germenes,
Los Arboles, Los Koalas, and Como Los Terremotes
Trombone Shorty – Troy Andrews
Guess Who Haiku – Deanna Caswell
Young Adult:
Calamity – Brandon Sanderson
I Was Here – Gayle Forman
The Porcupine of Truth – Bill Konigsberg
DVDs
Carol
Concussion
Creed
Momentum
Room
The Peanuts Movie
The Good Dinosaur
The Ezra Jack Keats Collection
Bear In The Blue House, Potty Time With Bear
Click here to access your library account!
Here you can view, renew your checked out items, or request a hold on materials!
April 2016 Lee County Library Newsletter
e-iNC Overdrive eBook Collection:

The Lee County Public Library is now participating in Overdrive's Ebook and Audiobook collections. Download ebooks and audiobooks to your computer, cell phone, iPod, or ebook reader (including Kindle). The collection includes current popular titles and will continue to grow each year. You just need your library card number, PIN, and internet access to get started!
Color Happiness for Adults Every Friday 3:00 pm
C o l o r S t r e s s A w a y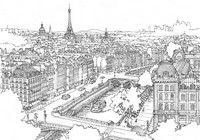 Come in and experience the latest trend in relaxation. - adult coloring using colored pencils or crayons. Studies show coloring can have a calming and relaxing effect promoting wellness. These designs are designed specifically for adults. Free pages can be found online. Call the library at 919 718-4665 to sign up for the next Color Stress Away program. The group meets every Friday at 3:00 pm.
Para la traducción española
Click on the link below.
Then click on a book to open it.
If your device has sound you can also hear the book by clicking on Narration.
Narration is available in several languages besides English.
Tip: You must click the play button and the sound symbol for each page.

Lee County Library is looking for LEGOS. If you have any LEGOS hanging around the house in closets or under the bed, please consider donating them to the library. We are hoping to build our collection so we can have monthly Build with Legos Programs. Please contact Delisa at 718-4665 if you have a question.
Disaster Preparedness - Are you Ready?
2015 List of Health Resources by the Lee County Health Department
211- Get Connected. Get Answers.
http://www.nc211.org; http://www.leecountyunitedway.org
Lee County now participates in the 211 Get Connected, Get Answers assistance system. This is currently the most comprehensive listing of services available to county residents. If Lee County residents need services for food, housing, employment, health care, child care, volunteer opportunities, crisis intervention, and/or legal assistance, the main source for assistance is via a 211 call to the 211 website, or United Way of Lee County. All information is free, confidential, and available 24 hours a day. Lee County 211 is staffed with agents who speak several languages.
Katherine Applegate, former winner of the Newbery Medal, has written Crenshaw a story about family, friendship, and resilience.
Jackson's family have fallen on tough economic times. With no money for rent and little for food, a decision must be made. His parents, his younger sister, and the family canine may have to live in their minivan. Oh no, not again.
Crenshaw is a cat. He's large, he's outspoken, and he is imaginary. He has come back into Jackson's life to help him. Will an imaginary pal be enough to save this family from losing everything? This juvenile story proves all the ways that friends matter, whether real or imaginary. I am sure everyone could use a friend like Crenshaw.