Come to the Suzanne Reeves Library or the Broadway LIbrary and access online genealogy databases using Ancestry library edition. Search through millions of census, immigration, military and vital records easily with inputting your family names. Birth, Marriage and Death records are included. You can print information or save to a flash drive. This database can only be used in the library.
Begin searching your family tree today!
Library Calendar of Events
The Lee Readers Book Club will meet on June 28, 2016 to discuss the following two books:
The Shallows: What the Internet is Doing to our Brain by Nicholas Carr
and The Big Disconnect: Protecting Childhood and Family Relationships in the Digital Age by Catherine Steiner-Adair. You are invited to read the books and join us for a lively discussion.
An additional 1,000 e-books have been added to this collection.
At least ten NC publishers are part of this launch project. Many eBooks written by NC authors are available. The books will have MARC records and be part of our catalog. For best results, users will need the latest version of Google Chrome or Safari. Chrome and Safari are available as free downloads. Users of other browsers are able to access the collection but may experience technical issues.

Access via the BiblioBoard Library App
The BiblioBoard Library app is available for iPad®, Kindle Fire HD®, Nexus tablets® and Galaxy Tab® (4.0+) mobile devices.
Step 1: Visit the BiblioBoard website using the NC LIVE link above.
Step 2: Click on the yellow "tablet" link in the upper-right corner.
Step 3: Create your own user account.
Step 4: Download the appropriate app and login using the account information created in step 3.
The Friends of the Library is currently accepting donations of gently used books published between 2012 and 2015 for the Everyday Book Sale. There are lots of titles to choose from on the two carts near the front desk and 24 shelves by the Spanish books. Hardbacks are just $2.00 and softcovers are $1.00. Thank you for helping the Friends of the Library raise funds for the library.
A receipt can be given for tax purposes for your book donations.It is difficult to sell textbooks, encyclopedias, and reader's condensed books so we ask that these not be donated to the library.
The Last Mile by David Baldacci, Grand Central, 432 pages, $29.00
Detective Amos Decker is back in Baldacci's latest novel. Melvin Mars is on death row for the murder of his parents when he gets a last minute reprieve. Decker takes an interest in the case to the misfortune of one of his team members who mysteriously disappears. The detective must act fast to uncover the truth.He will have to use his greatest asset his memory to solve this puzzle. This is a compelling read with fast paced nonstop action.
2016 List of Health Resources by the Lee County Health Department
Give a Gift that Keeps on Giving
Honorariums
If you have someone on a gift list and have no clue what to buy them. Consider donating funds to buy a book in their honor. A plaque will be placed in the front of the book with the name of the recipient and the giver. This is a wonderful way to remember someone and give a gift that others can share. A donation of $20.00 dollars will allow the library to purchase a fiction book and $30.00 will purchase a nonfiction book.
Memorials
Memorials can also be made for loved ones who have recently died. The plaque will honor the loved one and state the name of the giver. The subject of the book can be tailored to the interests of the loved one. Please make your check out to the Lee County Library and provide the information for the plaque.
Contact the library for more information at 919-718-4665.
Disaster Preparedness - Are you Ready?
Lee County Library is looking for LEGOS. If you have any LEGOS hanging around the house in closets or under the bed, please consider donating them to the library. We are hoping to build our collection so we can have monthly Build with Legos Programs. Please contact Delisa at 718-4665 if you have a question.
Please Join us for a Library Program
BACKYARD BEEKEEPING
Join us for a program by Mack Wicker
Thursday, May 26th at 2:30 pm
in the Library Auditorium
What is New @ the Library
Lee County Library can now accept Mastercard, Visa and Discover card payments for fines and fees for a small convenience fee. A charge card can be used for a convenience fee of $1.95 and a debit card can be used for a convenience fee of $1.00. Patrons can pay online from home or at the desk at the Sanford location. Click here to pay online!
FaxScan24 allows patrons to use their credit card to send a fax or scan a document to their personal email. Patrons can buy a two page fax card for $2.75 at the front desk.
Lee County Board of Commissioners have voted for an ordinance banning smoking on all county property. For patrons visiting the library this means no smoking on the grass or in the parking lot. Patrons can smoke on the sidewalk by Hawkins Avenue. Signs will be posted. There is a $50 fine that can be imposed for violations.
Please call the library to register your group for a demonstration at 919-718-4665 Ext. 5489. There will be a PowerPoint about the history and uses of 3D printing and a demonstration of making a 3D object with the machine.
With NCknows, you can connect to a librarian through your computer at any time. By typing messages back and forth, we will be able to give you answers, articles and more. It's easy and safe. Ask NCKNows is open 24/7 except for Sat/Sun midnight-8am and most of the public and university libraries in the State of N.C. participate.
Welcome to the Lee County Library!
The Lee County Library operates two libraries, with the main collection at the Suzanne Reeves Library, located in downtown Sanford at 107 Hawkins Avenue, near its intersection with Carthage Street. The one-story brick building is just three blocks east of U.S. 421 located on on U.S. 15-501 Business, which is Hawkins Avenue. Free parking is available. Call us at 919-718-4665.
A branch library is located at 206 South Main Street in Broadway, N.C. The library catalog is now online and can be accessed at home. Patrons can search for books, review their account and place holds at home. The main library building at 107 Hawkins Avenue and the Broadway Library provide wireless access (Wi-Fi hotspot) to the Internet. This service is only available during business hours. Books in spanish, dual language children's books and adult literacy materials are available for checkout at the Main Library. We provide books, DVDs, a public computer lab, and a wealth of online research resourcess to both help inform and entertain library patrons. Call the Broadway branch at 919 258-6513
The mission of the Lee County Library is to encourage exploration of new ideas, support educational core curriculum initiatives and early childhood literacy; enhance the economic vitality of the region through workforce development, strengthen the community and enrich the quality of life for all by providing cultural, technological, and informational programming and materials.
New Titles At the Library
May New Titles List
Fiction
As Time Goes By – Mary Higgins Clark
The Banks Sisters – Nikki Turner
The Body in the Wardrobe – Katherine Hall Page
Extreme Prey – John Sandford
Fast and Loose – Fern Michaels
Glory Over Everything – Kathleen Grissom
Hide Away – Iris Johansen
Night Shift – Charlaine Harris
The Obsession – Nora Roberts
The Summer of Me – Angela Benson
That Darkness – Lisa Black
Thomas Jefferson Dreams of Sally Hemings – Stephen O'Connor
Treasured- Sherryl Woods
Nonfiction
Full Moon Over Noah's Ark - Rick Antonson
Jefferson's America – Julie M. Fenster
Game of Crowns: Elizabeth, Camilla, Kate and the Throne – Christopher Anderson
Jungle of Stone – William Carlsen
Just Mercy: A Story of Justice and Redemption – Bryan Stevenson
Kardashian Dynasty: The Controversial Rise of America's Royal Family – Ian Halperin
The Mind Span Diet: Reduce Alzheimer's Risk…- Preston Estep III
NC 12: Gateway to the Outer Banks – Dawson Carr
A Self-Made Man: The Political Life of Abraham Lincoln 1809-49 – Sidney Blumenthal
Valiant Ambition – Nathaniel Philbrick
Wildlife in Your Garden – Karen Lanier
Year of Yes – Shonda Rhimes
Juvenile Fiction:
Gone Wild: An Endangered Alphabet Book (Board Book) – David McLimans
Last Stop on Market Street – Matt De La Pena
Duck, Duck, Dinosaur – Kallie George
The Magical Fantastical Fridge – Harlan Coben
Peppa Pig and the Lucky Ducks - Neville Astley
Just Like Me – Nancy J. Cavanaugh
Ball Park Mysteries: The Rangers Rustlers – David A. Kelly
The Babysitter Chronicles: Elisabeth and the Unwanted Advice – C.H. Deriso
Juvenile Non-fiction:
Fresh Delicious: Poems from the Farmer's Market – Irene Latham
National Geographic Book of Nature Poetry – J. Patrick Lewis, Editor
My Big Barefoot Book of Spanish and English Words – Sophie Fatus
Dream Works Dragons: Riders of the Berk, The Collectors Edition – Titan Comics
Young Adult Fiction:
My Kind of Crazy – Robin Reul
Don't Get Caught: Let the Prank War Begin – Kurt Dinan
Scarlett Epstein Hates It Here – Anna Breslaw
You Were Here – Cori McCarthy
Nightstruck – Jenna Black
Riders – Veronica Rossi
Young Adult Nonfiction:
Downside of Drugs – Series of Seven Volumes
ADHA Medication Abuse – Rosa Walters

Prescription Painkillers – Rosa Walters

Doping – Celicia Scott

Alcohol & Tobacco – Rosa Waters

Caffeine – Celicia Scott

Marijuana – Rosa Waters

New Drugs – Celicia Scott
DVDs
Curveball
Dolly Parton's Coat of Many Colors
Joy
The Von Trapp Family: A Life of Music
A.R.C.H.I.E.
Peppa Pig School Bus Trip
The Lee County Library will be closed Saturday, May 28th and Monday, May 30th, 2016 for the Memorial Holiday.
Click here to access your library account!
Here you can view, renew your checked out items, or request a hold on materials!
May 2016 Lee County Library Newsletter
e-iNC Overdrive eBook Collection:

The Lee County Public Library is now participating in Overdrive's Ebook and Audiobook collections. Download ebooks and audiobooks to your computer, cell phone, iPod, or ebook reader (including Kindle). The collection includes current popular titles and will continue to grow each year. You just need your library card number, PIN, and internet access to get started!
Para la traducción española
211- Get Connected. Get Answers.
http://www.nc211.org; http://www.leecountyunitedway.org
Lee County now participates in the 211 Get Connected, Get Answers assistance system. This is currently the most comprehensive listing of services available to county residents. If Lee County residents need services for food, housing, employment, health care, child care, volunteer opportunities, crisis intervention, and/or legal assistance, the main source for assistance is via a 211 call to the 211 website, or United Way of Lee County. All information is free, confidential, and available 24 hours a day. Lee County 211 is staffed with agents who speak several languages.
Click on the link below.
Then click on a book to open it.
If your device has sound you can also hear the book by clicking on Narration.
Narration is available in several languages besides English.
Tip: You must click the play button and the sound symbol for each page.

Color Happiness for Adults Every Friday 3:00 pm
C o l o r S t r e s s A w a y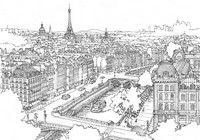 Come in and experience the latest trend in relaxation. - adult coloring using colored pencils or crayons. Studies show coloring can have a calming and relaxing effect promoting wellness. These designs are designed specifically for adults. Free pages can be found online. Call the library at 919 718-4665 to sign up for the next Color Stress Away program. The group meets every Friday at 3:00 pm.
Finding Winnie: the True Story of the World's Most Famous Bear by Lindsay Mattick.
Parents and children will enjoy the true story behind the real bear that inspired Winnie the Pooh.
In 1914, Harry Colebourn, a vet on his way to military service during World War I, followed his heart and rescued a baby bear. He named her Winnie, after his hometown of Winnipeg, and he took the bear to war.
Harry Colebourn's great-granddaughter tells the factual story of a remarkable friendship and the amazing journey--from the fields of Canada to a convoy across the ocean to an English army base.
Eventually, the bear finds a home in the London Zoo, where Winnie made another new friend: a real boy named Christopher Robin.
Thank you to the Friends of the Library for the donation of a large wall clock for the library and for contributing funds for part of the LSTA Edge Special Projects grant which will allow the library to have two self-service check out machines when completed. The Friends of the Library also paid for the performers for the Summer Reading Program and prizes for the NC Local History Quiz Bowl.