Due Dates of Library Materials
Reminder - Beginning on January 4th, all library items are due on the date printed on your receipt. Library Items that do not have a hold can be renewed online or by calling the library at 919 718-4665.
Give a Gift that Keeps on Giving
Honorariums
If you have someone on a gift list and have no clue what to buy them. Consider donating funds to buy a book in their honor. A plaque will be placed in the front of the book with the name of the recipient and the giver. This is a wonderful way to remember someone and give a gift that others can share. A donation of $20.00 dollars will allow the library to purchase a fiction book and $30.00 will purchase a nonfiction book.
Memorials
Memorials can also be made for loved ones who have recently died. The plaque will honor the loved one and state the name of the giver. The subject of the book can be tailored to the interests of the loved one. Please make your check out to the Lee County Library and provide the information for the plaque.
Contact the library for more information at 919-718-4665.
Lee County Library is looking for LEGOS. If you have any LEGOS hanging around the house in closets or under the bed, consider donating them to the library. We are hoping to build our collection so we can have monthly Build with Legos Programs. Please contact Delisa at 718-4665 if you have a question.
Lee Readers is a book club that meets on the third Tuesday of each month at 6:30 pm at the Suzanne Reeves Library at 107 Hawkins Ave. in Sanford, N.C.
Bring your children to the public story times at the dates and times below:
"Bath Time!" February 3 and 4
"Valentines!" February 10 and 11
"Friendship!" February 17 & 18
"Trains!" February 24 & 25
Toddlers: Wednesdays @ 10:00 a.m.
Preschoolers: Thursdays @ 11:00 a.m.
Coming soon. Story times using Technology.
This Fiscal Year Lee County Library will contribute $300 to the consortium which has raised $42,500 to date to buy new NC e-books for NC LIVE in a project called Homegrown eBooks.
At least ten NC publishers are part of this launch project. Many eBooks written by NC authors are available. The books will have MARC records and be part of our catalog. For best results, users will need the latest version of Google Chrome or Safari. Chrome and Safari are available as free downloads. Users of other browsers are able to access the collection but may experience technical issues.

Access via the BiblioBoard Library App
The BiblioBoard Library app is available for iPad®, Kindle Fire HD®, Nexus tablets® and Galaxy Tab® (4.0+) mobile devices.
Step 1: Visit the BiblioBoard website using the NC LIVE link above.
Step 2: Click on the yellow "tablet" link in the upper-right corner.
Step 3: Create your own user account.
Step 4: Download the appropriate app and login using the account information created in step 3.
The Forgotten Room by Karen White, Beatriz Williams, and Lauren Willig. NAL, 2016. $26.00, 384 pages.
Three well-known authors teamed up to write this moving novel about the elusiveness of love being found and lost and a mysterious room in the New York city Gilded Age Pratt mansion. The story unfolds in alternating time periods. Three points of view shape the story. Olive Van Alan, out for revenge in 1892, is a female who has transitioned from the "good life" to working in the very house her father designed. Her father faced financial ruin when he was not paid for the design and died by his own hand. Olive's daughter, Lucy Young, a secretary in 1920, left Brooklyn for Manhattan seeking to identify her father . The story moves forward through the three different time periods as the mystery unfolds. A ruby necklace handed down in each of the three generations is a clue to an underlying mystery. Dr. Kate Schuyler, is a doctor in 1944, who works in the same mansion converted into a hospital. Love stories are intermingled so this books will appeal to readers of historical novels and romantic fiction. One has to wonder if the three authors each wrote one of the three points of view. Save this book for a weekend of non-stop reading.
Gone Crazy in Alabama- Rita Williams-Garcia (2015)
In the summer of 1969, Delphine, Vonetta, and Fern travel from Brooklyn, NY to visit their grandmother, Big Ma, and her eighty-two-year-old mother, Ma Charles. The girls discover Ma Charles lives near her half-sister, Miss Trotter, but the two elderly women haven't spoken in years. While trying to bring the family back together, the girls are told of an incident that happened years ago, which may never be forgiven. However, when tragedy strikes the farm in Alabama, they learn the bonds of family can run deeper than they ever imagined.This companion to One Crazy Summer and P.S. Be Eleven is both humorous and powerful as it reveals the rich and complex history of an African-American family.
2016 Lee County Quiz Bowl
Quiz Bowl 2016
The Lee County High School team members were declared the winners of the 2016 Quiz Bowl after a double elimination. The team members were:

Matthew Dalrymple, Joey DeCerbo, Eduardo Figon-Castillo, Nicole Gagliardi, Alex Gordon, Gregory Lewis, Robert Logan, Mitzy Salmeron, Megan Stanton and Tiffany Vielman. The coaches of the winning team were: Andrew Keller, Pippa Nelson and Stephen Roman. Congratulations!

Many thanks to David Riddle, the moderator of the 2016 Quiz Bowl and to Susan Alexander, The Quiz Bowl Authority. Much appreciation to the following individuals who served as judges: Paul Alexander, R.V. Hight, and Kerry Self. Special thanks to those who volunteered as Officials of the Quiz Bowl: Cornelia Olive, Mrs. Gloria Peele, Christine Altenburger, Mary Dutton, Jordan Minter and Dr. Jeff Hockaday. With the help of timekeepers, scorekeepers and rotation officals the event went smoothly. There were 103 attendees to the event. Zach Potter, from the Sanford Herald covered the event. The Friends of Library group was a sponsor of the event and paid for the trophies.
Recognition to all of the other school teams and their coaches who competed in the event; Southern Lee, Grace Christian, Lee Christian and Lee Early College for their participation. Next year Lee County Library will be hosting the local district competition and also the regional competition. The local Quiz Bowl will be in January 2017 and the regional competition will be in April 2017 here in Sanford, N.C. Volunteers and sponsors are needed. Call 919-718-4665 for more info.

Two Session Grant Writing Workshop
A TWO SESSION GRANT WRITING WORKSHOP WILL BE HELD AT THE LEE COUNTY LIBRARY IN MARCH 2016
In March 2016, the library will host a workshop on grant writing. We are fortunate to have Irene Smith as our instructor for this program. Irene has conducted highly successful workshops with the United Way of Lee County.
The workshop will consist of two sessions on different days covering everything from locating sources of funding to writing proposals that get results. The first session will be held on March 4th and the following session, which builds upon the first, will be held on March 18th. Both sessions will last for two hours beginning at 9:30 in the morning.
Learn how to make a strong case for your grant request. Find out what supporting data should be used to support your request. Does your organization meet the requirements to apply? Find out all this and more.
Space is limited so plan to register early. To register, call Debbie Mansfield at 919-718-4665, ext. 5490. This grant workshop is free! Join us and learn the skills needed to win a grant.
What is New @ the Library
Lee County Library can now accept Mastercard, Visa and Discover card payments for fines and fees for a small convenience fee. A charge card can be used for a convenience fee of $1.95 and a debit card can be used for a convenience fee of $1.00. Patrons can pay online from home or at the desk at the Sanford location. Click here to pay online!
FaxScan24 allows patrons to use their credit card to send a fax or scan a document to their personal email. Patrons can buy a two page fax card for $2.75 at the front desk.
Lee County Board of Commissioners have voted for an ordinance banning smoking on all county property. For patrons visiting the library this means no smoking on the grass or in the parking lot. Patrons can smoke on the sidewalk by Hawkins Avenue. Signs will be posted. There is a $50 fine that can be imposed for violations.

Give the gift of sight this Holiday season. Lee County Library is collecting old eyeglasses (frames with lens). There is a box by the front desk provided by the Lions Club. You may also donate hearing aids and cell phones in the same box to be recycled.
Please call the library to register your group for a demosntration at 919-718-4665 Ext. 5489. There will be a PowerPoint about the history and uses of 3D printing and a demonstration of making a 3D object with the machine.
With NCknows, you can connect to a librarian through your computer at any time. By typing messages back and forth, we will be able to give you answers, articles and more. It's easy and safe. Ask NCKNows is open 24/7 except for Sat/Sun midnight-8am and most of the public and university libraries in the State of N.C. participate.
Welcome to the Lee County Library!
The Lee County Library operates two libraries, with the main collection at the Suzanne Reeves Library, located in downtown Sanford at 107 Hawkins Avenue, near its intersection with Carthage Street. The one-story brick building is just three blocks east of U.S. 421 located on on U.S. 15-501 Business, which is Hawkins Avenue. Free parking is available. Call us at 919-718-4665.
A branch library is located at 206 South Main Street in Broadway, N.C. The library catalog is now online and can be accessed at home. Patrons can search for books, review their account and place holds at home. The main library building at 107 Hawkins Avenue and the Broadway Library provide wireless access (Wi-Fi hotspot) to the Internet. This service is only available during business hours. Books in spanish, dual language children's books and adult literacy materials are available for checkout at the Main Library. We provide books, DVDs, a public computer lab, and a wealth of online research resourcess to both help inform and entertain library patrons. Call the Broadwqay branch at 919 258-6513
The mission of the Lee County Library is to encourage exploration of new ideas, support educational core curriculum initiatives and early childhood literacy; enhance the economic vitality of the region through workforce development, strengthen the community and enrich the quality of life for all by providing cultural, technological, and informational programming and materials.
New Titles At the Library
January 2016 New Titles at the Library
Fiction
Best Friends Forever – Kimberla Lawson Roby
The Bitter Season – Tami Hoag
The First Hostage – Joel C. Rosenberg
Forgotten Soldier – Brad Taylor
The Girls She Left Behind – Sarah Graves
Her Final Breath – Robert Dugoni
Hunting Trip – William E. Butterworth, III
Out Comes the Evil – Stella Cameron
Scandalous Behavior – Stuart Woods
Star Wars: The Force Awakens – Alan Dean Foster
Welcome to Serenity – Sherryl Woods
What You See – Hank Phillippi Ryan
Nonfiction
Been There, Done That – Al Roker & Deborah Roberts
Boys in the Trees – Carly Simon
The Defender: How the Legendary Black Newspaper Changed America – Ethan Michaeli
The Dementia Caregiver – Marc E. Agronin
Dinner Pies – Ken Haedrich
Doctor in the House – Candy Carson
Fresh Start: The New You Begins Today – Joel Osteen
Gluten Free: Easy & Delicious Recipes for Every Meal – Good Housekeeping
Pacific – Simon Winchester
The Power of Broke – Daymond John
Where We Belong: Journeys that Show Us the Way – Hoda Kotb
The Wilmington Ten – Kenneth Robert Janken
Juvenile Fiction:
Auggie & Me: Three Wonder Stories – R.J. Palacio
Beyond the Pond – Joseph Kuefler
I Really Like Slop! – Mo Willems
The Little Snowplow – Lara Koehler
The Marvels – Brian Selznick
One and Only You (Bilingual) – Linda Kranz
Owl Boy – Brian Schatell
The Princess in Black and the Perfect Princess Party – Shannon Hale
The Story of Diva & Flea – Mo Willems
Warriors: Moth Flight's Vision – Erin Hunter
Juvenile Non-fiction:
How Do We Move? – Sally Morgan
A Journey to the Center of the Earth – Claire Throp
Math Around Us, 6 Volumes –Neighborhood Math, Store Math, Kitchen Math, Playground Math, Backyard Math, Car Math – Dawn James and Miguel Rosario
Young Adult:
Amazing Fantastic Incredible – Stan Lee
Carry On – Rainbow Rowell
Everything, Everything – Nicola Yoon
Six of Crows – Leigh Bardugo
Traffic – Ellen Hopkins
DVDs
Bone Tomahawk
Mission Impossible: Rogue Nation
Painkillers
The Perfect Guy
Ted
Walt before Mickey
War Room
The World Made Straight
The Cat and the Hat – Up and Away!
The Cat and the Hat (Mike Myers)
The Cat and the Hat – Green Eggs and Ham and Other Stories
The Cat and the hat – Told From the Cold
Click here to access your library account!
Here you can view, renew your checked out items, or request a hold on materials!
The Friends of the Library is currently accepting donations of gently used books published between 2012 and 2015 for the Everyday Book Sale. There are lots of titles to choose from on the two carts near the front desk and also over by the audiobooks. Hardbacks are just $2.00 and softcovers are $1.00. Thank you for helping the Friends of the Library raise funds for the library. A receipt can be given for tax purposes.
e-iNC Overdrive eBook Collection:

The Lee County Public Library is now participating in Overdrive's Ebook and Audiobook collections. Download ebooks and audiobooks to your computer, cell phone, iPod, or ebook reader (including Kindle). The collection includes current popular titles and will continue to grow each year. You just need your library card number, PIN, and internet access to get started!
Color Happiness for Adults February 26, 2016
C o l o r S t r e s s A w a y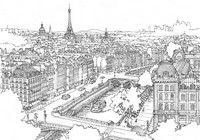 Come in and experience the latest trend in relaxation. - adult coloring using colored pencils or crayons. Studies show coloring can have a calming and relaxing effect promoting wellness. These designs are designed specifically for adults. Free pages can be found online. Call the library at 919 718-4665 to sign up for the next Color Stress Away program. The next date will be Friday February 26th at 3:00 pm. Materials will be provided.
FREE ONLINE WEBINARS FOR ENTREPRENEURS
Para la traducción española
Thank you to Makershaper.com, a division of Static Control Inc., for the tour of their facility and donation of a Cube 3D printer.
Library won a $5000 Library Services and Technology Act (LSTA) EZ Online Edge Technology grant to purchase technology items. With this funding, Lee County Library will install 60 mbps bandwidth internet connectivity, four additional wi-fi access points in the main library, two new desktop towers, and two e-reader/tablets. These funds come from the Institute of Museum and Library Services and are administered by the NC Department of Cultural Resources and the State Library of N.C.
Lee County Library is thankful for the LSTA EZ Literacy and Lifelong Learning grant funds used to purchase 20 laptops, a SmartBoard, 10 tables, 20 computer mice and licenses for software. The library partnered with JobLink and the Enrichment Center to provide beginner computer classes on how to use a computer, set up an email, do a resume, fill out an online job application and attach the resume. Classes will be beginning soon. This grant is made possible by the Library Services and Technology Act and the Institute of Museum and Library Services administered by the Dept. of Cultural Resources and the State Library.
Click on the link below.
Then click on a book to open it.
If your device has sound you can also hear the book by clicking on Narration.
Narration is available in several languages besides English.
Tip: You must click the play button and the sound symbol for each page.

Disaster Preparedness - Are you Ready?
2015 List of Health Resources by the Lee County Health Department
211- Get Connected. Get Answers.
http://www.nc211.org; http://www.leecountyunitedway.org
Lee County now participates in the 211 Get Connected, Get Answers assistance system. This is currently the most comprehensive listing of services available to county residents. If Lee County residents need services for food, housing, employment, health care, child care, volunteer opportunities, crisis intervention, and/or legal assistance, the main source for assistance is via a 211 call to the 211 website, or United Way of Lee County. All information is free, confidential, and available 24 hours a day. Lee County 211 is staffed with agents who speak several languages.