Lee County Library is looking for LEGOS. If you have any LEGOS hanging around the house in closets or under the bed, please consider donating them to the library. We are hoping to build our collection so we can have monthly Build with Legos Programs. Please contact Delisa at 718-4665 if you have a question.
Ancestry.com Free Class October 18th 10-11:15 am
Call to register for a free class being held Tuesday, October 18, 2016 10-11:15 am to learn how to use Ancestry.com in the library.
Come to the Suzanne Reeves Library or the Broadway Library and access online genealogy databases using Ancestry library edition. Search through millions of census, immigration, military and vital records easily with inputting your family names. Birth, Marriage and Death records are included. You can print information or save to a flash drive. This database can only be used in the library.
Heritage Quest is also available to library patrons.
Begin searching your family tree today!
Library Calendar of Events
Hologram for the King by Dave Eggers. Vintage, 2013 $25.00 342 pages
Some reviewers call the book an allegory, some a parable. A careful reading demonstrates this novel speaks about the new America that has to think and compete globally but is being reshapes by global influences. The book is a snapshot of the frustrations middle Americans struggles with the loss of jobs in the States while jobs are being outsourced overseas. The protagonist Alan Clay, a modern day Willie Loman, is trying to beat foreclosure and pay his daughter's tuition. His company sends him to the King of Saudi Arabia to pitch a digital hologram of a new city to be built in the desert. Globalism and the inward journey of self-exploration of an American in a downward tailspin of mobility and identity make this a book to read and to remember and reflect. The characters are well drawn and memorable. This tale is partly sad but Alan's flexible spirit rebounds after his metamorphic journey.
211- Get Connected. Get Answers.
http://www.nc211.org; http://www.leecountyunitedway.org
Lee County now participates in the 211 Get Connected, Get Answers assistance system. This is currently the most comprehensive listing of services available to county residents. If Lee County residents need services for food, housing, employment, health care, child care, volunteer opportunities, crisis intervention, and/or legal assistance, the main source for assistance is via a 211 call to the 211 website, or United Way of Lee County. All information is free, confidential, and available 24 hours a day. Lee County 211 is staffed with agents who speak several languages.
Disaster Preparedness - Are you Ready?
Para la traducción española
Give a Gift that Keeps on Giving
Honorariums
If you have someone on a gift list and have no clue what to buy them. Consider donating funds to buy a book in their honor. A plaque will be placed in the front of the book with the name of the recipient and the giver. This is a wonderful way to remember someone and give a gift that others can share. A donation of $20.00 dollars will allow the library to purchase a fiction book and $30.00 will purchase a nonfiction book.
Memorials
Memorials can also be made for loved ones who have recently died. The plaque will honor the loved one and state the name of the giver. The subject of the book can be tailored to the interests of the loved one. Please make your check out to the Lee County Library and provide the information for the plaque.
Contact the library for more information at 919-718-4665.
Lee County Library now offers one-on-one "Book-a-Tech" basic training. Please call to schedule a time with the library's tech guy to learn:
Navigating the internet
Using social media
Setting up an email account
Basic computer use and basic MS Office
Device assistance for e-readers, tablets, and smartphones
Connecting with the library's digital materials – e-books, e-audio, and e-videos
Appointments should be made one week in advance and the session can last up to 45 minutes. You will need a valid Lee County Library card to make an appointment. A mutually convenient time will be set to "Book a Tech" depending on the tech's availability to tutor. Only daytime appointments can be made at present. Call 919 718-4665 to schedule an appointment.
BIG LIBRARY READ OCTOBER 13 - 27, 2016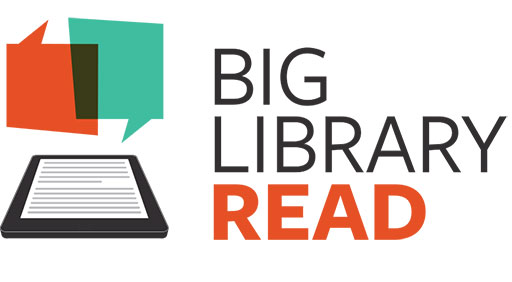 The next Big Library Read will be kicking off October 13, and the YA title chosen by survey is This is Where it Ends by Marieke Nijkamp. Told from four perspectives over the course of just under an hour, the students of Opportunity High School struggle to both survive and comprehend why one student started shooting at 10:00 am. This is Where it Ends is a New York Times bestseller, a Publishers Weekly Bestseller, a Barnes and Noble Top Pick and an ABC Best Book for young readers.
In This is Where it Ends, the author provides a firsthand account of a school shooting through the eyes of students as if it was happening in real time. Though a work of fiction, this powerful story is relevant to the times in which we are living. A gun is fired on a school campus nearly once a week in this country. The subject of school violence is one that all should be knowledgeable about. This is Where it Ends confronts this subject head on.
The Big Library Read program was created as a global reading experience, providing a platform for readers everywhere to connect and discuss important topics. Reading and discussing This is Where it Ends creates a perfect opportunity for your parents, teachers, students and readers of all ages to approach a difficult subject.
In addition to providing a discussion board, the website does a podcast episode with the author, where she will provide her thoughts on writing This is Where it Ends, and violence in schools.
More info is on this website.. http://blogs.overdrive.com/featured-post-library-blog/2016/09/27/the-title-overdrive-users-selected-as-the-next-big-library-read/. It does not matter if you read the book as an e-book or as a print book. Lee Library has a print copy and 34 other NC Cardinal libraries have copies. You can participate on the Discussion Board and watch the podcast with the author online.
What is New @ the Library
Lee County Library can now accept Mastercard, Visa and Discover card payments for fines and fees for a small convenience fee. A charge card can be used for a convenience fee of $1.95 and a debit card can be used for a convenience fee of $1.00. Patrons can pay online from home or at the desk at the Sanford location. Click here to pay online!
FaxScan24 allows patrons to use their credit card to send a fax or scan a document to their personal email. Patrons can buy a two page fax card for $2.75 at the front desk.
With NCknows, you can connect to a librarian through your computer at any time. By typing messages back and forth, we will be able to give you answers, articles and more. It's easy and safe. Ask NCKNows is open 24/7 except for Sat/Sun midnight-8am and most of the public and university libraries in the State of N.C. participate.
Welcome to Lee County Library
Be engaged and enlightened
The Lee County Library operates two libraries, with the main collection at the Suzanne Reeves Library, located in downtown Sanford at 107 Hawkins Avenue, near its intersection with Carthage Street. The one-story brick building is just three blocks east of U.S. 421 located on on U.S. 15-501 Business, which is Hawkins Avenue. Free parking is available. Call us at 919-718-4665.A branch library is located at 206 South Main Street in Broadway, N.C. Call the Broadway branch at 919 258-6513. Wi-Fi is available at both locations. The library catalog is now online and can be accessed at home.
The mission of the Lee County Library is to encourage exploration of new ideas, support educational core curriculum initiatives and early childhood literacy; enhance the economic vitality of the region through workforce development, strengthen the community and enrich the quality of life for all by providing cultural, technological, and informational programming and materials.
New Titles At the Library
September New Titles List
Fiction
Any Minute Now—Eric Van Lustbader
Curious Minds—Janet Evanovich & Phoef Sutton
Bay of Sighs—Nora Roberts
Black Widow—Daniel Silva
The Games—James Patterson
Girls—Emma Cline
Intrusion—Mary McCluskey
Jealous Kind—James Lee Burke
Light of Paris—Eleanor Brown
Murder That Never Was—Andrea Kane
Shot in Detroit—Patricia Abbott
Sunday Kind of Love—Dorothy Garlock
Sweet Lamb of Heaven—Lydia Millet
Letters from Paris—Juliette Blackwell
Puppet Master—Dale Brown
Shattered Tree—Charles Todd
Nonfiction:
Queen of Katwe—Tim Crothers
Jumpstart Your Priorities: A 90 Day Improvement Plan–John C. Maxwell
In Trump We Trust—Ann H. Coulter
Jimmy's Stories: Preaching What I Practiced at Chick-Fil-A—Jimmy Collins
Adele: The Biography—Chas Newkey-Burden
Bobby Kennedy: The Making of a Liberal Icon—Larry Tye
Girl with the Lower Back Tattoo—Amy Schumer
War on Cops: How the New Attack on Law and Order makes Everyone Less Safe—Heather MacDonald
Trump Revealed: An American Journey of Ambition, Ego, Money, and Power—Michael Kranish
Grit—Angela Duckworth
Juvenile Fiction:
My Grandparents Love Me – Claire Freedman and Judi Abbot
The Thank You Book - Mo Willems
Hannah and Sugar – Kate Berube
Explorers of the Wild – Cale Atkinson
Peppa Pig and the Little Train – Neville Astley
Pirate's Perfect Pet – Beth Ferry
Return – Aaron Becker
The Uncorker of Ocean Bottles – Michelle Cuevas
Outlaws of Time: The Legend of Sam Miracle – N.D. Wilson
Change Up- Derek Jeter
Judy Moody and the Bucket List – Megan McDonald
Hardy Boys Clue Book: Water-ski Wipeout – Franklin W. Dixon
Pete's Dragon: The Lost Years – Elizabeth Rudnick
Robots Rule the School – Ada Hopper
Full of Beans – Jennifer L. Holm
Fish in A Tree – Lynda Mullaly Hunt
Juvenile Non-fiction:
Art Works Series for Young Children – Carolyn Scrace
Drawing Monsters
Drawing Fairies and Mermaids
Drawing Robots
Drawing Things That Go
Drawing Dinosaurs
Drawing Animals
Young Adult:
Still a Work in Progress – Jo Knowles
The Last Boy and Girl in the World – Siobhan Vivian
This is Where it Ends – Marieke Nijkamp
Paper and Fire – Rachel Caine
The Edge of the Light – Elizabeth George
This Savage Song – Victoria Schwal
DVDs:
The Trust
High-Rise
Batman v Superman: Dawn of Justice
13 Hours: The Secret Soldiers of Benghazi
The Code: Season 1
Tunnel: Season 1
Masterpiece: Mr. Selfridge: Season 4
11.22.63
God's Not Dead 2
Exposed
All Roads Lead to Rome
A Hologram for the King
Gods of Egypt
Criminal
God's Compass
Click here to access your library account!
Here you can view, renew your checked out items, or request a hold on materials!
October 2016 Lee County Library Newsletter
An additional 1,000 e-books have been added to this collection.
At least ten NC publishers are part of this launch project. Many eBooks written by NC authors are available. The books will have MARC records and be part of our catalog. For best results, users will need the latest version of Google Chrome or Safari. Chrome and Safari are available as free downloads. Users of other browsers are able to access the collection but may experience technical issues.

Access via the BiblioBoard Library App
The BiblioBoard Library app is available for iPad®, Kindle Fire HD®, Nexus tablets® and Galaxy Tab® (4.0+) mobile devices.
Step 1: Visit the BiblioBoard website using the NC LIVE link above.
Step 2: Click on the yellow "tablet" link in the upper-right corner.
Step 3: Create your own user account.
Step 4: Download the appropriate app and login using the account information created in step 3.
Click on the link below.
Then click on a book to open it.
If your device has sound you can also hear the book by clicking on Narration.
Narration is available in several languages besides English.
Tip: You must click the play button and the sound symbol for each page.

e-iNC Overdrive eBook Collection:

The Lee County Public Library is now participating in Overdrive's Ebook and Audiobook collections. Download ebooks and audiobooks to your computer, cell phone, iPod, or ebook reader (including Kindle). The collection includes current popular titles and will continue to grow each year. You just need your library card number, PIN, and internet access to get started!
The Day the Crayons Quit, by Drew Daywalt. Illustrated by Oliver Jeffers.
A young schoolboy finds a mysterious stack of letters addressed to him in what looks just like a child's handwriting. The letters, it turns out, are from his crayons, who deeply resent being categorized by color. Red is tired of drawing apples and fire engines, Green is bored of coloring dinosaurs and frogs, and so on. Although the crayons' wacky voices are believably the kind of thing creative kids come up. The crayons quit. The book serves as a reminder to kids and adult that tomatoes can be red, yellow, green or purple. Apples can be red, yellow or green.
The Friends of the Library is currently accepting donations of gently used books published between 2012 and 2015 for the Everyday Book Sale. There are lots of titles to choose from on the two carts near the front desk and 24 shelves by the Spanish books. Hardbacks are just $2.00 and softcovers are $1.00. Thank you for helping the Friends of the Library raise funds for the library.
A receipt can be given for tax purposes for your book donations.It is difficult to sell textbooks, encyclopedias, and reader's condensed books so we ask that these not be donated to the library.
2016 List of Health Resources by the Lee County Health Department
Lee Readers meets the third Tuesday each month at 6:30 in the conference room at Lee County Library.
Thank you to the Friends of the Library for the donation of a large wall clock for the library and for contributing funds for part of the LSTA Edge Special Projects grant which will allow the library to have two self-service check out machines when completed. The Friends of the Library also paid for new conference room chairs, the performers for the Summer Reading Program, prizes for the NC Local History Quiz Bowl, refreshments and chess games.